Kindergarten No. 195 of Songinokhairkhan district
Friday February 26th, 2021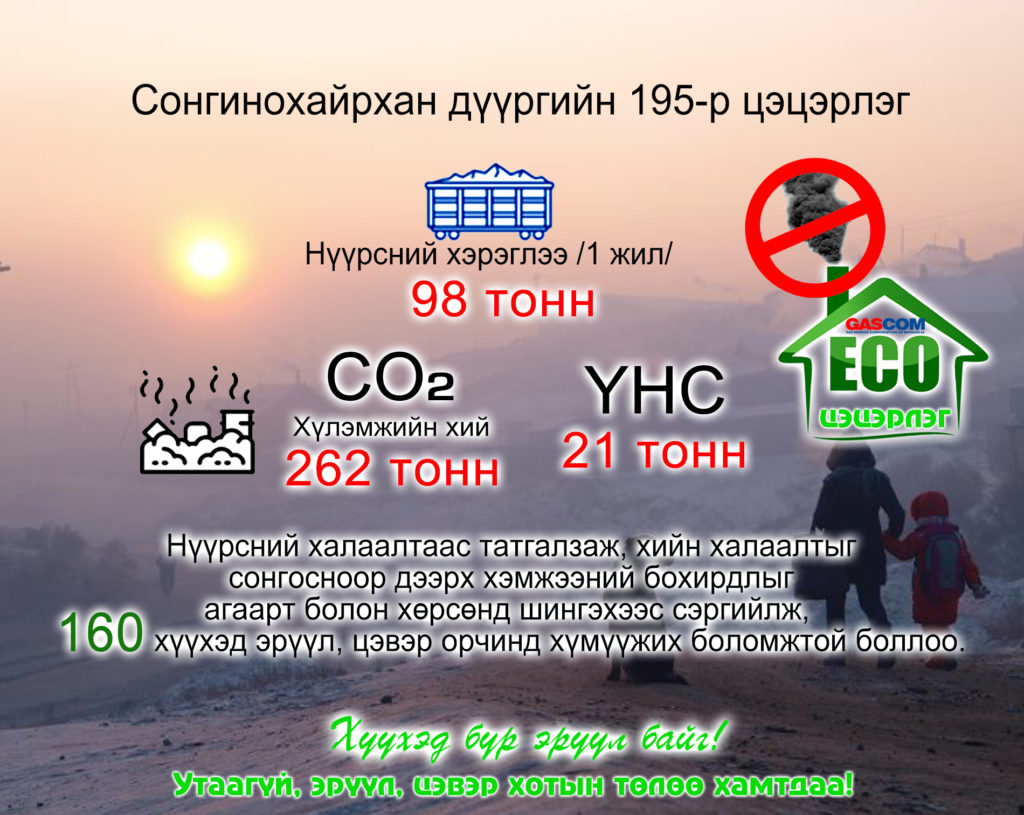 As part of our social responsibility, we have again stopped heating coal at Kindergarten No. 195 in Songinokhairkhan District, where 160 children are educated, and switched to advanced gas heating technology.
As a result of this transfer, 98 tons of raw coal was burned annually, 262 tons of CO2 was released into the air and 21 tons of ash was dumped into the soil, and our children were able to grow up in a healthy and clean environment.
May every child be healthy!
Together for a Smoke-Free, Healthy and Clean City.